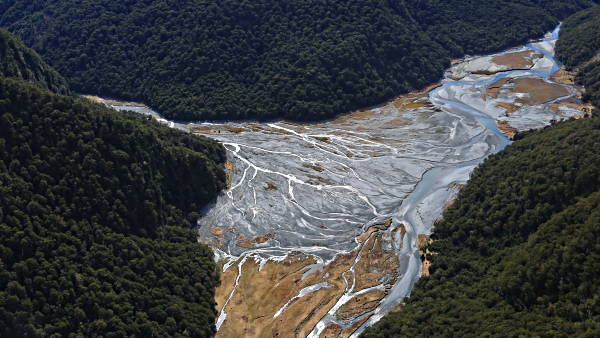 Image of the Month – July 2016
Tributary rivers  meeting, creating a braided river, Mt Aspiring National Park
Alice Dupont, ANPSNZ, FPSNZ
Welcome to our website. Here, you will find out all about us, the Nature Photography Society of New Zealand.
In the pages that follow you will find information on what our society is about, what we do and details about our monthly meetings and field trips. We invite prospective members to attend any of our activities to get a feel for the society. You'll also read about our special events and get to see some of the talent in our society by going to The Gallery.
We hope you enjoy exploring our website. If you have any questions or comments or would like more information, please contact us.
Trenna Packer Salver Results 2016
First place: Christchurch Photographic Society
Second Place: Pukekohe Franklin Photographic Club
Third Place: Greymouth Photographic Club.
Honours (individual) images
Geoff Beals: Pukekohe Franklin, Fern bird (best overall image)
Carol Molineux: Kapiti Coast Photographic Society, Cortinarius sp
Les Cooper: Buller Camera Club, Saddle Back
Nataliia Krupka: Christchurch Photographic Society, Damselfly
Elizabeth Passuello: Greymouth Photography Club, Monarch Butterfly and pupal case
Elizabeth Passuello: Greymouth Photography Club, Mycena sp
An av of the competition with a commentary will be made available to all clubs with the next two weeks.
Murry Cave
Convenor Trenna Packer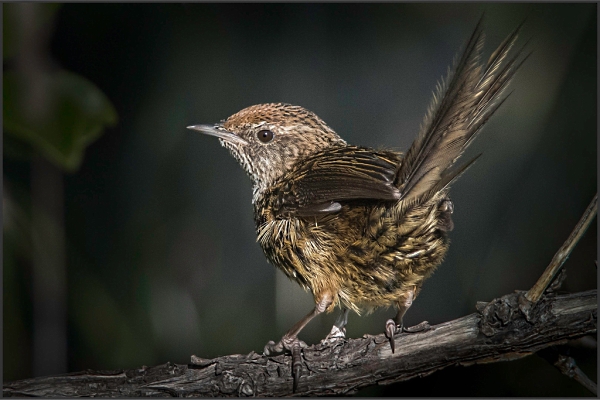 Best Overall Image: Geoff Beals, Fern Bird
July 2016
Trenna Packer Salver

Judge: John Reid APSNZ ANPSNZ
The objective of the Trenna Packer Salver Competition is to illustrate the diversity of the natural world in New Zealand and its off shore islands, with images that are of a very high standard.
Supper: Carl Thompson and Elizabeth Burtt