Doug Herriot: Love-in-a-mist
Tours, Courses, Workshops
President's Column – March 2021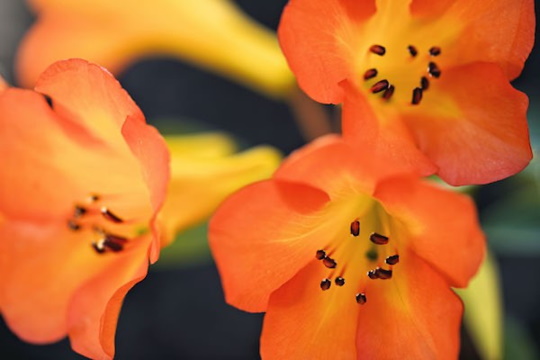 This is my last Presidents Column in this newsletter. Having served three years as President I feel it is time for a change and will step down at the March AGM. For continuity purposes I would like to remain on the committee, but it is time (hopefully) for someone younger and with more energy to take the reins.
NPS is on a sound footing both financially and membership wise, so it is appropriate to thank all of our volunteers and our whole NPS membership for making NPSNZ what it is. From what I can make out we are probably the friendliest photography club in the country. And I suppose this is because we don't hold serious competitions and
therefore don't get caught up in the competitiveness shown in other photography clubs. Rightly or wrongly, give me the friendly society any day.
The last 12 months haven't exactly run to script and we were thrown into some turmoil, which curtailed numerous events in our lives, including club field trips. Kath Varcoe and others, set about launching a series of virtual field trips, weekly challenges and Lockdown Newsletters all to keep your shutter fingers active. This, of course, did
not suit everyone, but we wanted to keep your minds active.
By now you will have received the official notification of our March AGM, together with committee nomination forms. We are always on the lookout for new fresh faces on the committee, so if you feel you have something to offer to make NPSNZ better and brighter, then just complete a nomination form and send to NPS Secretary, Elizabeth Burtt. Remember though, you and your proposer and seconder must be financial members of NPS to qualify.
See you soon
Peter Hockley
The following content is accessible for members only, please sign in.