Doug Herriot: Love-in-a-mist
Tours, Courses, Workshops
President's Column – July 2021
I recently went to Wanaka for an action packed few days with my husband, Dale. We took a day trip through Queenstown and Glenorchy and walked the first section of the Routeburn Track. It was beautiful and lush, and on the way out I spotted two Rifleman, which was a very special moment for me as they were the first I have ever seen.
We also made the trek up Roy's Peak to the lookout. We did it in good time (3 hours up) and the views were magnificent. Very proud of myself for getting there, although I could barely walk the next day.
It made me think that we are due for a trip down that way, or even up in the Nelson/Golden Bay area, so please, if you have any favourite destinations you wish to share, we'd love you to volunteer to organise a trip, be it a weekend, day, or even just a morning excursion. It is not hard, and we have excellent guidelines on the website for organising trips. Also, talk to Andrea, our field trip co-ordinator and she can help slot it into our calendar.
While I couldn't be there, I understand that the recent workshop on creating impact and mood, held by Barry was very successful. The next workshop, Creative Photography will be held on 6 November, so be sure to sign up for this.
Many of you will be looking forward to hearing what Dr Ian Griffin has to tell us about Aurora Australis on Monday night. It promises to be an exciting evening.
Cheers
Jane Coulter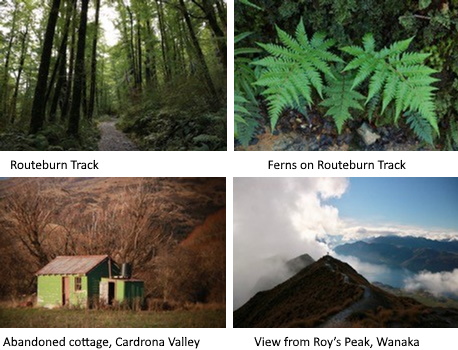 The following content is accessible for members only, please sign in.