The Nature Photography Society of New Zealand would like to invite your club to take part in the Trenna Packer Salver Competition. Copies of the entry form and rules are attached below. The closing date for entries is Friday June 18th, 2021. The competition opens on the 1st of May 2021.
2020 Winning set by the Christchurch Photographic Society

The competition was started by Hagley Camera Club of Christchurch in 1972 as a memorial to Trenna Packer, a keen nature photographer who was killed in a car accident on her way back from a photographic expedition. The Nature Photography Society took over the running of it in 2007.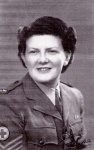 The objective of the Trenna Packer Salver Competition is to illustrate the diversity of the natural world in New Zealand and its off shore islands, with images that are of a very high standard. As the natural environment comes under increasing threats from human activity it is vital that we have a comprehensive collection of high quality images. Many of the images used to illustrate field guides have come from members of camera clubs. We hope that by running an annual New Zealand Nature inter-club competition we can promote an increasing interest in photographing the natural world as well as encourage best practice in photographing nature subjects.
The competition is for sets of 6 nature projected images, and is open to all clubs in New Zealand. We'd love to see the competition grow and so, if your club has never entered before – please consider getting a set together and making an entry. We hope that your members find this competition of interest and look forward to seeing some exciting sets.
The Rules for this competition are the same as the PSNZ Rules for Nature, as current on the PSNZ website as of 1 February 2021 – see link below
The subject matter must be nature as defined by the rules attached, which excludes cultivated plants, domestic animals and confined animals
The subject matter is restricted to New Zealand and its offshore islands.
Clubs with over 100 members are restricted to one image per photographer.
If the Club has less than 100 members, a photographer may submit 2 images.
Each entry is judged as a 'set of projected images' not as individual images and must flow well and have good cohesion
Entry is Digital and images should be saved as jpeg, sRGB colour space, resolution 72ppi with 1620 pixels on the horizontal for landscape and 1080 on the vertical side for portrait and at a file size between 400Kb and 1.2Mb. A layout image should be included showing the order and layout of the set.
It is suggested that entries are uploaded to Dropbox and shared with the coordinator or use this file request link to dropbox
https://www.dropbox.com/request/Dqrlsa9RxLpC2gwNhbc0
Instructions for using dropbox link in the documents below.
If you have any queries please feel free to contact coordinator at details below and we suggest you look through the galleries on our web site at WINNING SETS since 2007 for guidance.
We will be hosting the showing and announcing the results of the Trenna Packer Competition on Monday August 16th 2021 at 7.30 pm in our Club Rooms, Rock and Mineral Clubrooms 110 Waltham Rd Christchurch. Anyone from your Club will be most welcome to attend that night. Note that this one month later than usual.
This year the judge is Bob McCree. Bob has been a member of the Howick Photograph Society for the past 33 years and is a life member. He is a Fellow of Photographic Society of NZ.
Bob's favourite Photographic Interests are landscape, natural history in general, bird photography, macro photography in nature and photojournalism.
Bob lives in Auckland and travels throughout the country photographing the towns and the countryside, flora and fauna, and events.
We look forward to your entry into the Trenna Packer Salver Competition.
Kind regards
James Thompson
Coordinator Trenna Packer Competition
Nature Photography Society of New Zealand
trennapacker@naturephotography.nz
027 2771505 or 03 9609555